TODAY'S APPRENTICES ARE TOMORROW'S SKILLED WORKERS!
Your training is important to us: if you are interested in technology, are skilful and are highly motivated, we would love to hear from you – get in touch with us today! We are looking forward to receive your application and to find out with which assets you enrich our team.
Our excellent apprentice education is done in-house in our own apprentice workshop, where you can develop your theoretical and practical skills.

IN OCTOBER 2018, PANKL RECEIVED A NATIONAL AWARD FROM THE FEDERAL MINISTRY OF DIGITALIZATION AND BUSINESS LOCATION AS A TRAINING COMPANY.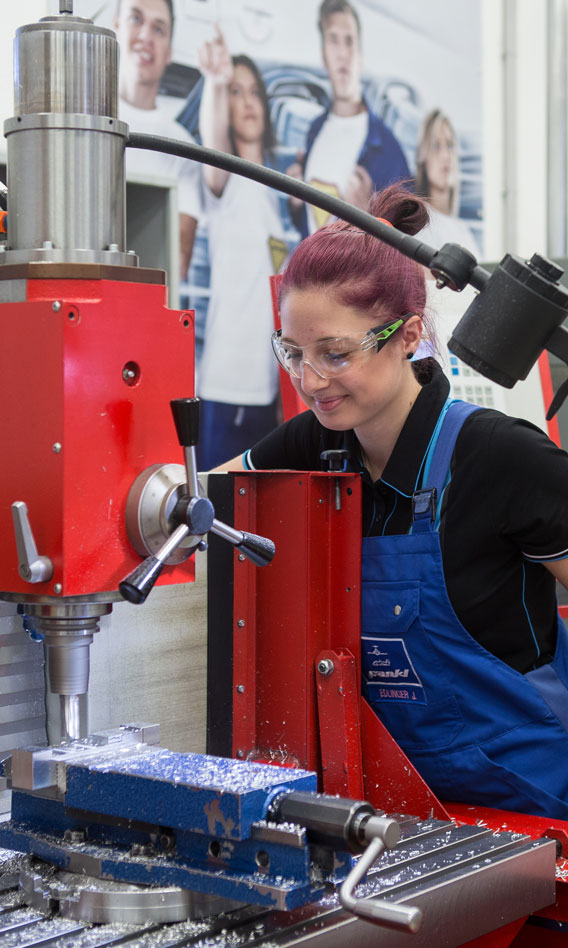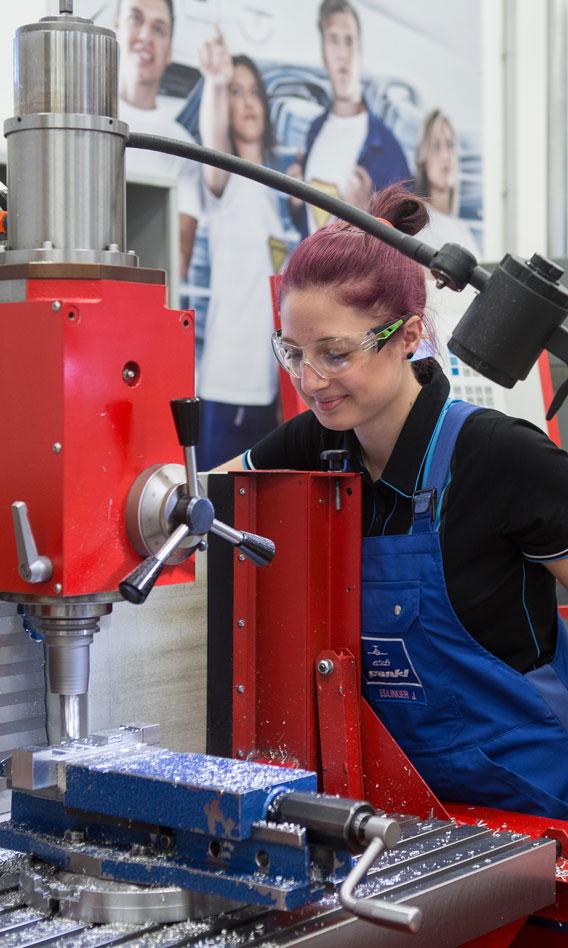 WHAT WE OFFER:
In-house training workshop

Additional, specialized training once a week (technical qualifications, mathematics etc.)

Apprenticeship with secondary school graduation certificate

Specific preparation for the final apprenticeship examination

Attractive prizes for outstanding and good results at the vocational or final apprenticeship examinations and for the best pupil in each school year (internally)

Additional 3 days' holiday with an 1.0 grade average in vocational training college

Exciting daytrips for apprentices

Apprentice hiking day

Complimentary workwear

Occupational healthcare for all health issues
HOW TO APPLY
Please include in your appli­cation following documents:
---
From a trial day to your apprenticeship contract
We hold regular teaser days between January and May, giving you the opportunity to learn more about your chosen career and our company.
And of course, the other way around, our instructors are given the chance to get to know you, your interests and to tell you more about your future perspectives and career opportunities at Pankl.
Admission procedure for the machining, engineering and process technology apprenticeships
Trial workpiece
Theoretical test
Interview