Pankl relies on the latest manufac­turing and surface treatment equipment as well as on the outstanding expertise of its process engineers, making it possible to fulfil even the strictest quality and process require­ments of customers throughout the process chain.
The ongoing devel­opment of manufac­turing processes contributes towards continuous product improvement and guarantees new solutions for our partners on a regular basis.
Customers have a defined contact partner at their disposal from the start of a project, throughout the devel­opment process and all the way to the finished product; this contact person is in charge of the whole customer project and is supported by a team of experts. The result: direct, efficient project management for their benefit!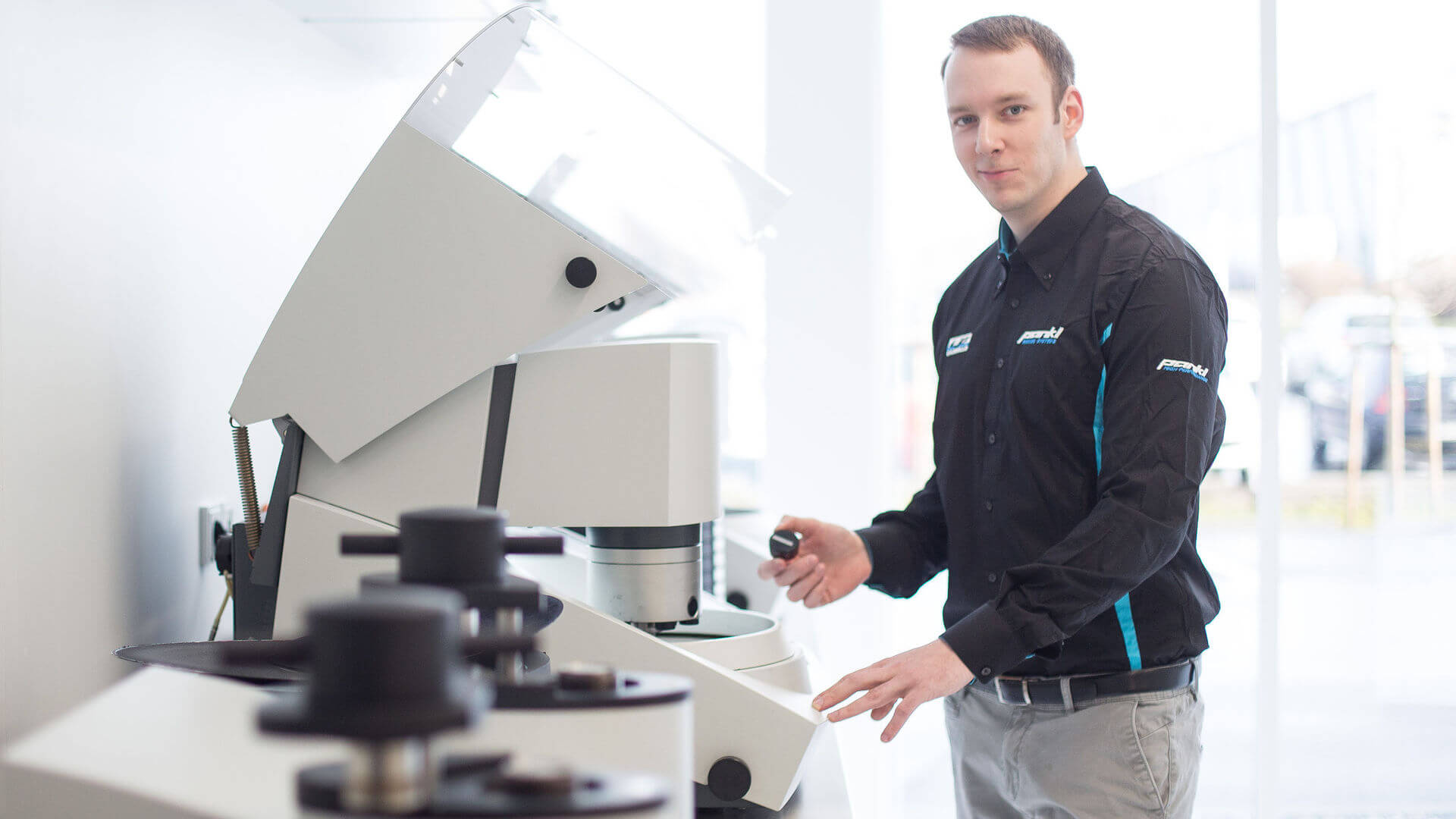 This is what Pankl Racing Systems works towards on a daily basis, in close cooperation with customers and experts all over the world.
The mobility of the future is based on new developments and innovative technologies, in particular those using tomorrow's materials. New ideas and solutions when it comes to material for engine and drivetrain technology also require completely new approaches that go far beyond the current standard.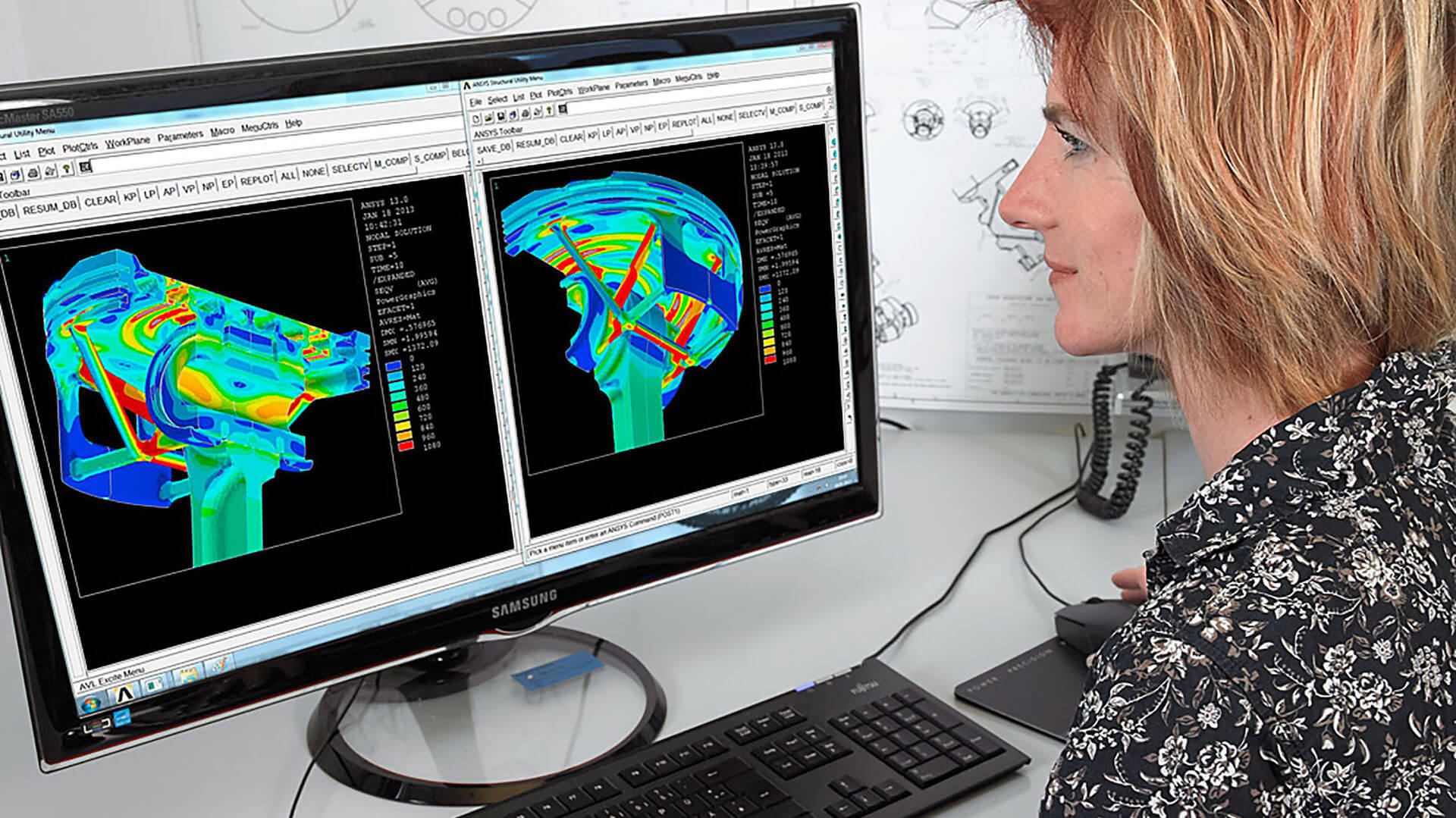 TECHNO­LOGICAL KNOW-HOW
During the entire development phase of every single component, the Pankl design engineers are faced with the challenge of putting together highly different, sometimes even contradicting requirements to form a coherent concept. The ongoing dialogue between the design, testing and simulation departments and the regular exchange with customers are essential prerequisites for developing effective solutions that live up to customer-specific guidelines and comply with all applicable legal requirements.


NEW APPROACHES, NEW SOLUTIONS
When it comes to design, Pankl Racing Systems offers creative, intel­ligent solutions that are based on perfor­mance, resilience, cost-effec­tiveness and environ­mental perfor­mance. These activ­ities range all the way from the devel­opment of new materials and processes through prototype devel­opment and simulation to optimised manufac­turing.
STRONG SYNERGIES
In order to achieve the targets set, Pankl Racing Systems aims to make the most of its strong synergies: The compe­tence of the Pankl forging facil­ities in Austria are bundled with the machining and assembly compe­tence of the Slovakian site; the Pankl Turbo Systems team in Mannheim, Germany maintains a lively exchange with their colleagues in the US, Japan and the UK. Our solid, global network of partners in the motor­sports segment as well as cooper­ation initia­tives with research insti­tu­tions boost the profi­ciency of Pankl Racing Systems from prelim­inary sketches through prototype design to large-volume production of several thousand compo­nents a year.
The inter­dis­ci­plinary cooper­ation between depart­ments of the company subsidiaries begins already at the start of a project and ensures that all factors relating to manufac­turing engineering, cost-effec­tiveness and quality are taken into account in the devel­opment of new engine compo­nents from the first inquiry onwards.
MATURE PERFECTION
In-house R&D facil­ities help us draw up thorough feasi­bility studies that form the basis of a prelim­inary design model; whereas already during this early stage, state-of-the-art calcu­lation and simulation tools are used for the effective, targeted devel­opment of systems and compo­nents. The experience gained from these simulation loops is in turn developed further to improve every single component, all the way to prototype production.
As a link between devel­opment and manufac­turing, tool design plays a funda­mental role in high-precision component manufac­turing. As soon as the optimised design of a component and tool allows the manufac­turing of perfectly forged geome­tries complying with the project require­ments, the actual production process can begin.
Milling and assembly work constitute the last phase in the devel­opment chain. They are also part of the devel­opment process and help create an integrated system where no step is neglected, even though it may seem tiny and insignif­icant at first.
EVERY­THING UNDER A SINGLE ROOF
This devel­opment environment creates the perfect interface between design and manufac­turing, guaran­teeing the shortest possible production times and the highest possible level of efficiency. The unique combi­nation of industry expertise and techno­logical knowledge helps create trend­setting products and makes Pankl Racing Systems a dynamic partner of global market leaders.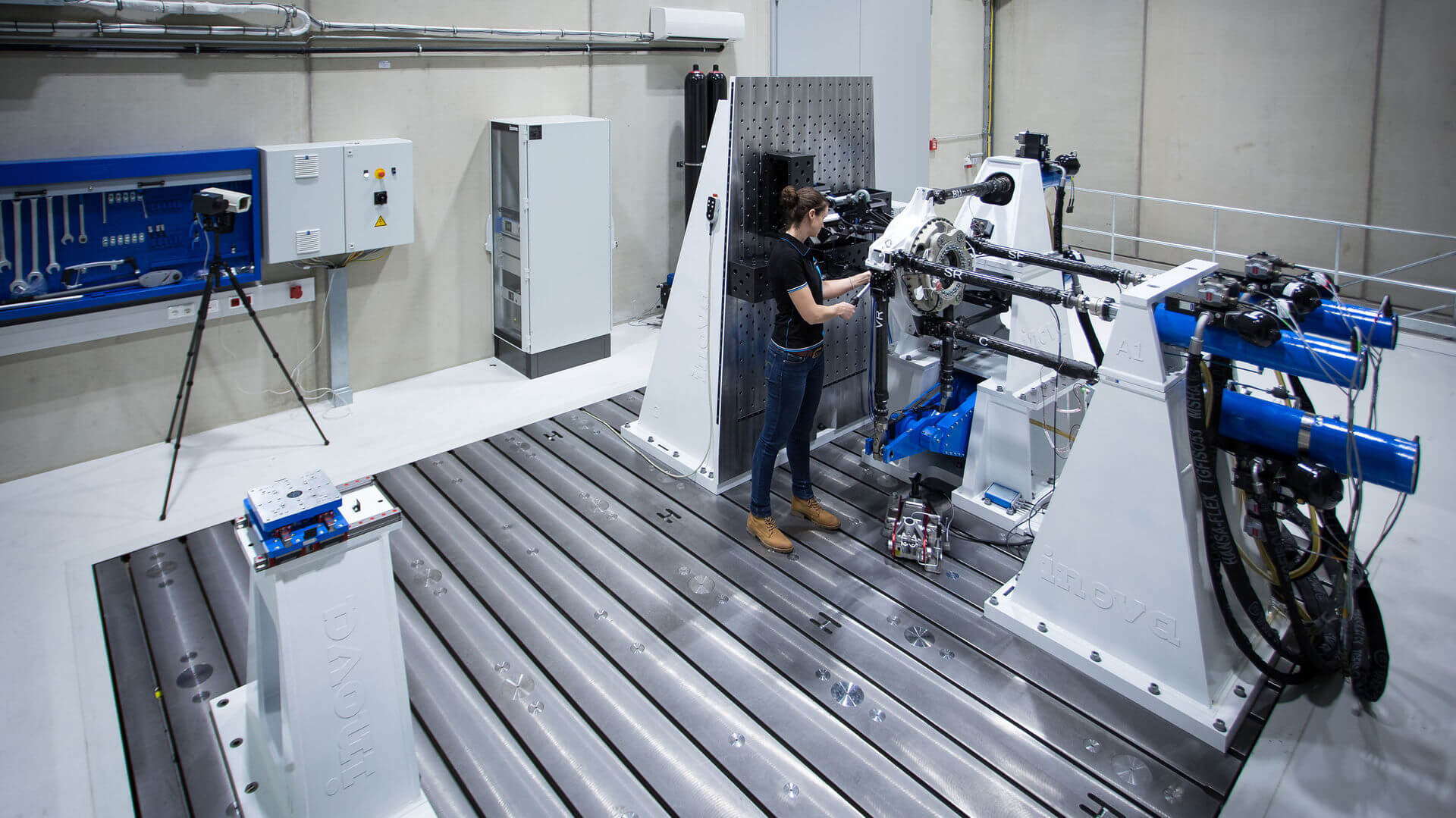 HIGH RELIA­BILITY
Engine and drivetrain concepts are currently undergoing a period of massive transformation. The goal is: best performance and the highest possible safety, combined with minimised fuel consumption and reduced emissions. These new, revolutionary requirements and increasingly complex systems require strict control and test mechanisms – and Pankl has the state-of-the-art test equipment available to fulfil these requirements.
TESTED, RE-TESTED, OPTIMISED AND TESTED AGAIN
All Pankl Racing Systems engine and drive­train compo­nents are tested for a broad spectrum of different appli­ca­tions, tailor-made to fulfil individual customer requests. To provide prelim­inary results within the devel­opment process and for metal­lur­gical research, state-of-the-art component test beds enable tensile, compression and ovali­sation tests as well as early results on fatigue and friction analyses for all Pankl products before they enter more complex and costly test phases.
HIGHLY FLEXIBLE TEST RUNS
A unique, dynamic shaft inspection system simulates real track data from Formula 1, rally racing or rally raids, providing industry-specific stress and endurance data. Rotating compo­nents of up to 5m in length may be tested at up to 6500 Nm and at a maximum speed of 11500 rpm in the simulation of steering angles and spring deflection.
With a state-of-the-art suspension corner test bed with a frequency range of up to 70Hz and travel paths of up to 300mm, nearly all require­ments for different racing appli­ca­tions as well as for the super and hyper car market are covered. Integrated measuring systems, bus integration and extension measurement guarantee optimal compliance with customer requests and reliable testing results.
This way, all Pankl compo­nents and systems are tested in condi­tions that accurately reflect Formula 1 require­ments with regard to top speeds as well as under rally condi­tions in regards to steering movements.
TAILOR-MADE MEASURING SOLUTIONS
The new servo-hydraulic test lab is capable of static and highly dynamic tests of up to 6DOF, using digital controllers with high channel density, high-precision signal condi­tioning and excellent config­ura­bility. Dedicated elongation measure­ments and electronic devel­op­ments provide customised measurement solutions.
RELIABLE TEST RESULTS
A state-of-the-art hot-gas test facility (800 kW; 1200° C) is used for the validation of electri­cally supported turbochargers (up to 800V at ± 500A). The appli­cation spectrum ranges from passenger cars to trucks and comprises all types of racing series with and without electrified TCs and boosters.
In addition, a compressor closed-loop unit will be used to test EATs in order to widen the standard compressor scope. For safety reasons, burst and containment tests supply simulated threshold values for special types of wheel and housing materials.