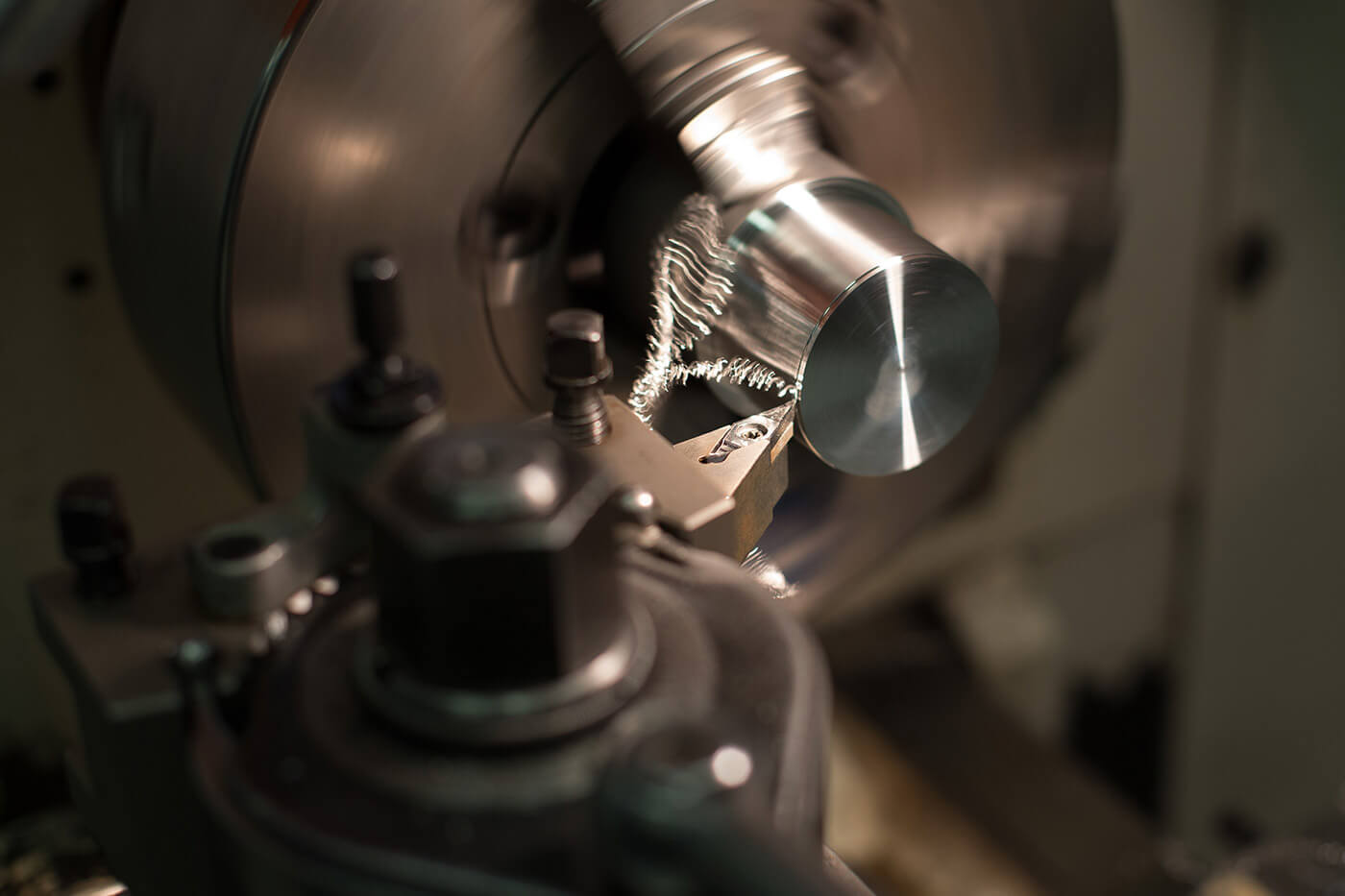 Racing / High Performance / Aerospace
Machining
Unbeatable Precision
When it comes to solving complex design projects in the motorsport, aerospace or high-performance segments, metal-based heavy-duty materials such as titanium alloys, high-strength steels or super alloys are applied. One of the most challenging process steps in the manufacturing chain for these high-performance metal-based materials is the machining: turning, drilling, milling and grinding.
Pankl Racing Systems has an up-to-date machine pool and high-precision measuring equipment at its disposal, guaranteeing the successful manufacturing of products made from a range of materials and with highly complex geometries and narrow tolerances.
High-precision and complex components for Formula 1, aircraft and helicopters as well as for vehicles in the premium segment are produced in high-tech machining centres. The strengths of our company are precision, speed and flexibility, which we demonstrate on a daily basis. All resources within the Pankl group are used efficiently: the exchange of experience gained over several decades, specialist team knowledge, information and data is swift and straightforward, helping us to develop promptly concepts and strategies for the latest application areas.
Finally, one of the most important elements for a successful project is the open and constructive dialogue with our customers.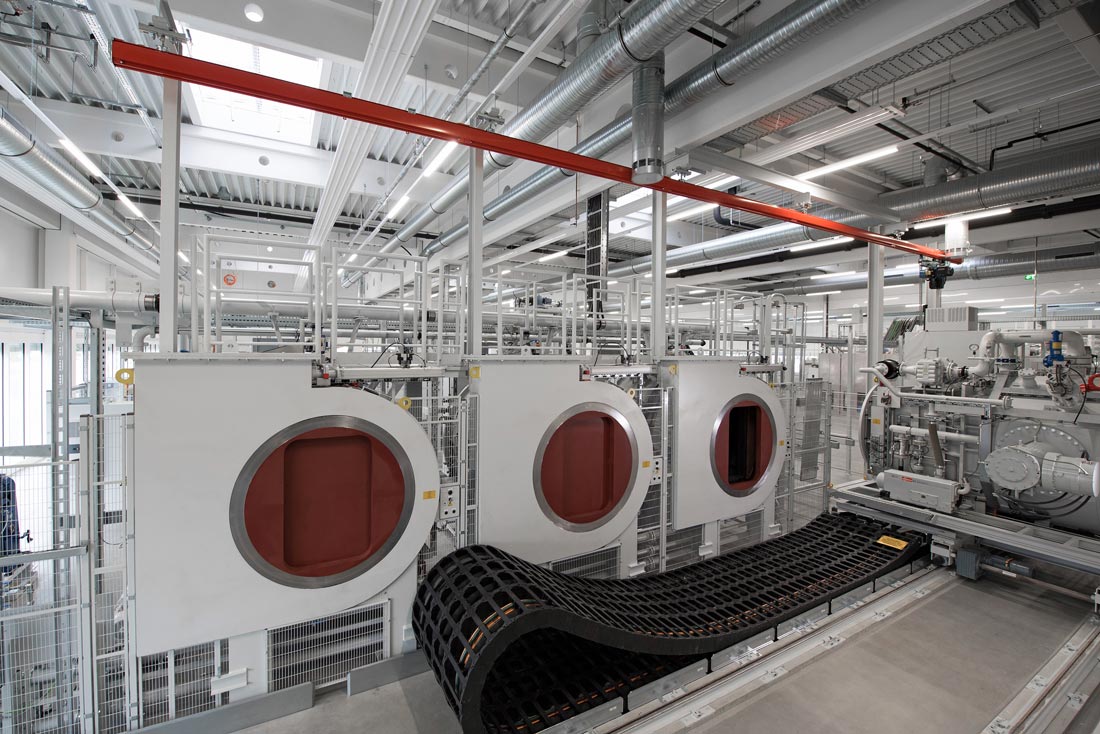 Racing / High Performance / Aerospace
Heat Treatment
Highest Loads
Requirements for structural materials increase permanently requiring continuously new characteristics. The properties of metal-based materials are to a large extent determined by the heat treatment they are subjected to. This refers to a process where the work pieces are heated and cooled down again according to a certain time-temperature curve in order to obtain optimised material properties. These thermal and/or thermochemical influences lead to structural changes that affect the tensile strength, toughness, machinability and homogeneity of the metal, making it possible to improve the material properties. In addition, the lifespan of the components is extended, optimising the cost-benefit ratio.
State-of-the-Art Technology
Pankl Racing Systems has one of the most innovative heat treatment facilities available on the market. Our modular vacuum heat treatment system is fully automated and multifunctional, with three treatment chambers that are supported by a preheating furnace.

All thermal and/or thermochemical heat treatment processes may be performed
simultaneously, at temperatures of up to 1200°C. Using quench gases such as nitrogen, high pressure and high flow speeds, components are hardened evenly and with a high level of process reliability.

The unit allows for a wide range of heat treatment processes, all of them customised to suit the component and material in question.

Vacuum Hardening
Vacuum hardening is a highly efficient, environmental-friendly hardening process for warpsensitive, complex precision components that require clean and smooth surfaces. The quenching process is performed through a stream of gas with overpressure that varies depending on the required component characteristics.
Customers may choose between different hardening processes, from tempering to a range of annealing processes all the way to solution annealing and quenching.
Basically it is possible to treat all materials that are suitable for gas quenching. The highest possible precision, minimal reworking and tightest tolerances are our primary goals at all times.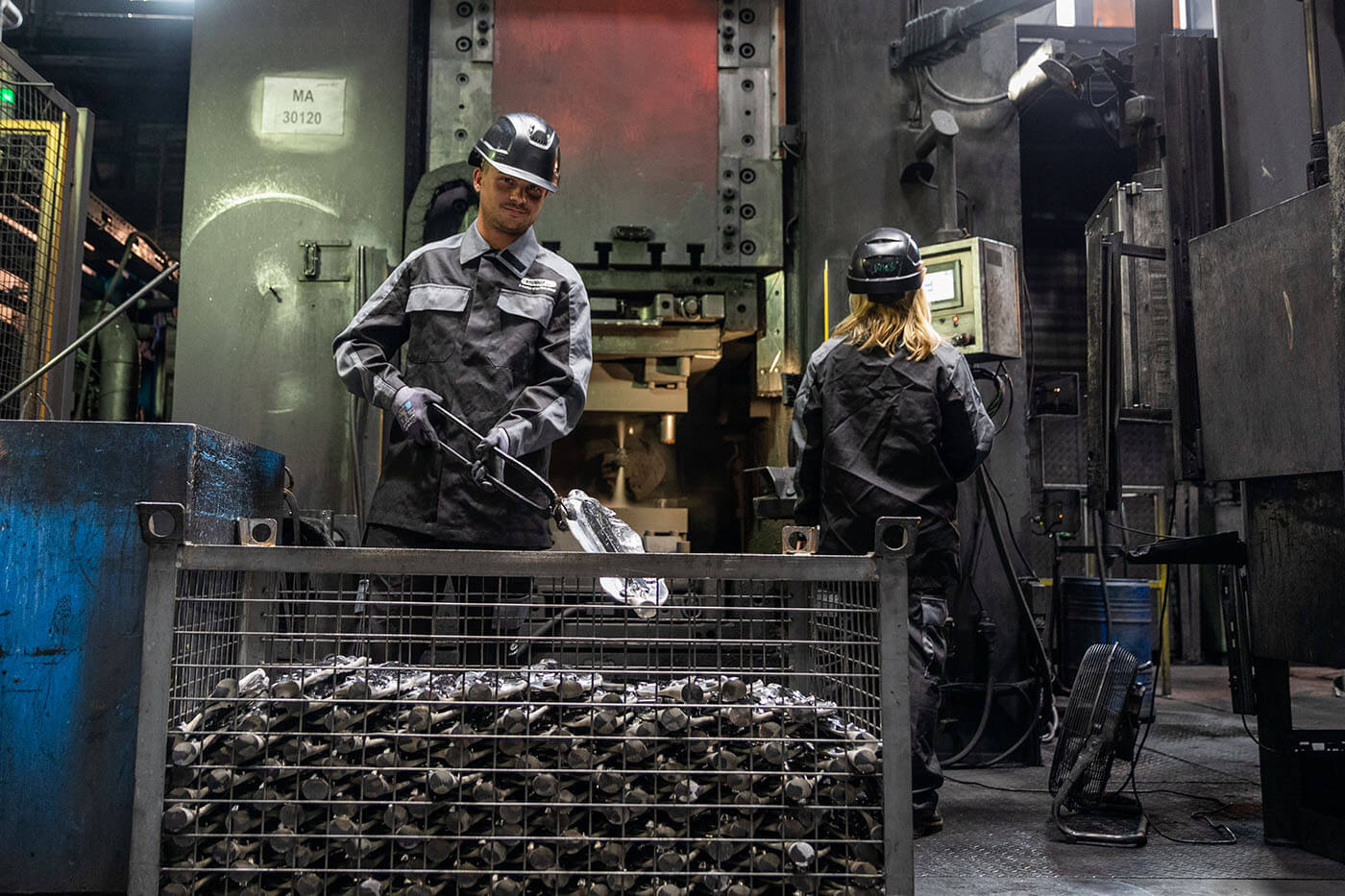 Automotive / Industrial Applications / Truck & Off-Highway / Two Wheeler
Forming Technology
Forging Technology since 1686
In the area of forming technology, Krenhof – A member of the Pankl Group and its highly qualified and motivated employees implement the latest development trends, methods and approaches for forging technology in a fast, flexible and reliable manner.
In a rapidly changing market, customers continuously require innovative development ideas, the introduction of new manufacturing technologies, model-based process control and the use of IT systems.
The company's core competence lies in the development and production of forged parts for the small and medium series made of steel and aluminum.
Approximately 12 million drop forged steel parts are produced per year on 9 forging presses, with pressing forces between 1,000 – 1,800 tons. Our aluminum forging presses with pressing forces between 1,000 – 3,500 tons allow us to produce more than half a million drop forged parts per year.
These parts involve hundreds of different geometric shapes, with tight tolerances and precisely defined mechanical properties, as well as ready-to-install visible components.
Mainly responsible for our quality at the highest level is the harmonious interaction of our employees, forging presses and tools.
We are therefore not just able to support our customers in the selection of innovative materials, but also provide them with the expertise required for processing these parts. This enables us to cover the entire manufacturing process right through to delivery of the component and provide customers with added value.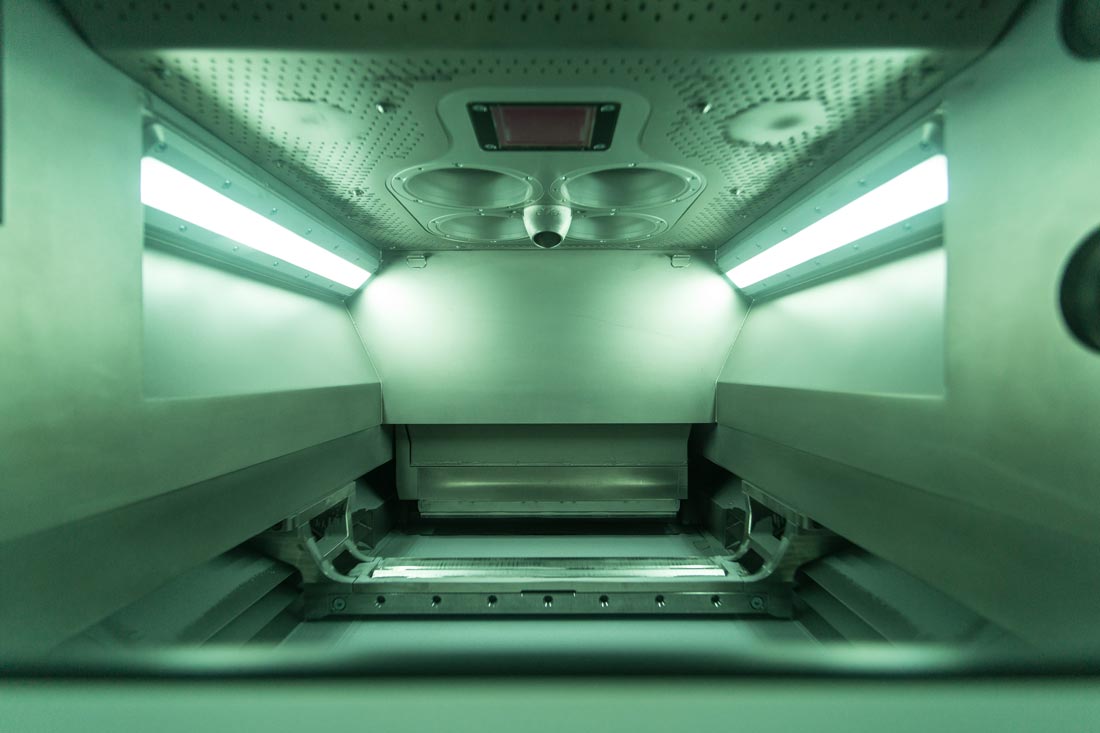 Racing / Aerospace
Additive Manufacturing
Crossing Boundaries
Additive Manufacturing (AM) is developing dynamically, opening up new areas of application on an almost daily basis.

This means that the paradigm shift towards the digital standard of Industry 4.0 has already become reality. Pankl will continuously aim to integrate new developments in Additive Manufacturing into existing value-added chains and to consider questions arising throughout this process in all areas from product design to process development and staff training from a holistic perspective.

Do you want to know more about
Technologies or discuss a project?